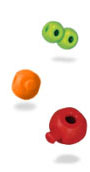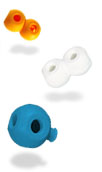 We've rebuilt our website to give our growing family of construction toys a newly remodelled home, and to give visitors like you a wonderfully colourful experience that reflects the joy that comes from setting your imagination free. Welcome to Bloco Toys.

Bloco introduces yet another model specifically for girls with the Cat & Kitten set. A lovely alternative for parents with young daughters who asked for a pet!
Click here
to learn more.
Combat Dragon joins the growing Bloco Dragon Series, also featuring the
Aqua & Pyro Dragons
set. Avoid battling over which set you prefer, and simply get both.
See here
for more.
Robot Invasion is a new breed of construction toy that will elevate your spatial skills to a whole new sphere, thanks to pieces that are more modular and versatile than ever.
Details here
.